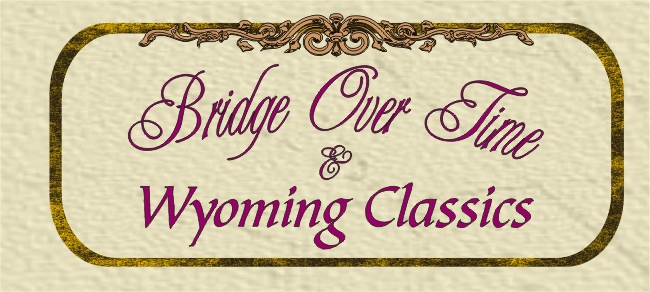 | | |
| --- | --- |
| | You can "SEARCH" for a product or use you can shop using the PRODUCT TREE on the lower left margin |
Wyoming Classics Animal Blindfolds In Action
It has come to our attention that "knock-offs" of our animal blindfolds are showing up around the world. Don't be fooled by look-a-likes made of vinyl and other poorly chosen fabrics. Don't be fooled by cheap hardware that may fail when you need it most. Look for the Wyoming Classics logo on the front of each blindfold.
We have specific Blindfold designs and sizes for your animal handling needs.

This Bison Cow is secure in her Blindfold, Hobbles and Transport Bag.

Notice how well our Blindfold fits her face. We have other sizes for Mature Bulls and Calves.

Our blindfolds repel rain yet allow moisture trapped underneath them to escape through them. Even during handling they stay securely in place..
Our blindfolds do not obstruct the bison's airway, they keep her eyes safe from moisture and from burrs or sticks that could scratch her eyes. Our blindfolds resist picking up and holding foreign matter that could irritate an animals face and eyes.
They stay just where you need them in spite of jostling.
Our blindfolds remain secure even during air transport when it would be critical not to have them fail.
Wyoming Classics Animal Blindfolds have been designed and tested by experts in the field of Animal Handling and Capture. Professionals choose our blindfolds over other options for many reasons.
Here's why our Animal Blindfolds Are the Choice of Experts
The design and shape of the blindfolds completely cover the animal's eyes without obstructing it's airway in any way. When properly applied and secured the blindfold will remain in place until removed by the handler.
Our blindfolds are waterproof, windproof and durable. We use an extremely breathable fabric system for the mask portion of the blindfold. The fabric has a micro porous coating applied to the underside. The pores are small enough to block out wind and rain, yet large enough to permit perspiration or other moisture vapor molecules underneath to escape. The durable finish causes water to bead up on the outside and keep the fabric dry. This is safe for the animals eyes.
Because the fabric is smooth and tight it does not irritate the animals eyes and face. Just as important it does not attract or hold burrs, sticks and other items that could irritate or scratch the animals eyes. This fabric will not readily support the growth of mold and bacteria and is easily washed in mild soapy water. Rinse well and hang to dry for the next use.
The webbing and hardware are of sufficient strength and weight to do the job without adding extra bulk and stiffness to irritate the animal. The buckles and pulls are easy to operate even under adverse field conditions.
Wyoming Classics Animal Blindfolds are safe and secure for the animal and provide added safety for the handlers. Handlers using our blindfolds can secure an animal with less difficulty and stress. An animal will be more likely to remain calm and under control until the handler chooses to remove the blindfold before releasing the animal. Handlers find the ease in using our blindfolds reduces their fatigue.

Here is a Big Horn Mountain Sheep secure in it's Blindfold and hobbles.

Notice how well our Blindfold fits it's face. These Blindfolds are easily adjustable to fit Ewes and Rams.

In the field, where you may have several animals down at a time there is less concern about maintaining the animals airways and comfort as well as doing as much as you can to prevent injury and handling stress. Good, well designed and manufactured equipment is one way of achieving the best possible outcome for animals and handlers alike.
| | |
| --- | --- |
| | This young elk is secure and ready for air transport. Notice how well our Blindfold covers it's face. This Blindfold is easily adjustable to fit Cows and Calves. We have a larger size for the mature Bulls. |
Wyoming Classics has Animal Blindfolds for many kinds and sizes of animals including; Bison, Elk, Deer, Sheep, Goats, Wolves and Coyotes.
If you have a Special Blindfold need we will be glad to work with you and design and manufacture to your specifications. Just get in touch!
If you have questions about any of our Blindfolds or need help in ordering just email us at elaine@wyomingclassics.com We will respond promptly by email or telephone if you prefer. Feel free to phone us at 406-961-4317 to order or for information or special requests.
Bull Buffalo Blindfold

$40.00 each

Cow Buffalo, Yearling Bull Buffalo Blindfold (Also fits Domestic Cattle)

$22.00 each

Bull Elk Blindfold

$ 24.00 each

Cow/Calf Elk Blindfold

$22.00 each

Sheep/Deer/Wolf Blindfold

with elastic top modification

$ 20.00 each
WELCOME TO OUR ESTABLISHMENT
Enter our Store using one of the 3 choices below:
| | | |
| --- | --- | --- |
| NEW CUSTOMER? | RETURNING CUSTOMER? | Prefer to Just Enter & |