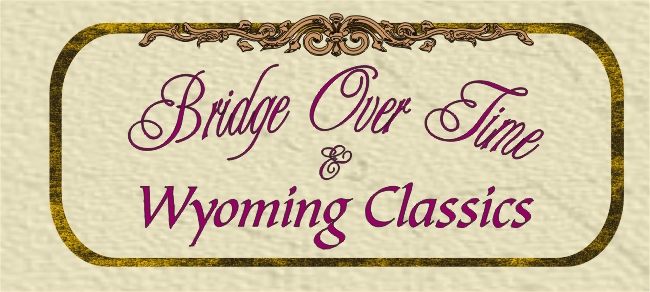 BUTTONS BELOW TAKE YOU TO ALL THE MOUNTAIN MAN- NATIVE AMERICAN PAGES
Mountain Man /Trapper Trader Era Clothing for Men, Ladies & Children

Fur Trade Era Clothing & Products
We have gone to great lengths to select historically correct patterns and authentic reproduction fabrics for the production of our Fur Trade Era clothing. Many of our shirts and dresses are in the wardrobes of Historic rendezvous and reenactment participants around the country and in the wardrobes of American Fur Trade Era enthusiasts in Europe. We keep a selection in stock, but custom orders can be filled quickly. Just email us at elaine@wyomingclassics.com for more information. We are very happy to discuss your clothing needs with you on the phone at 406-961-4317 or 307-272-3311.
Our clothing makes great costumes for theme parties and theatrical performances too!
Order your Fur Trade Era Clothing in a variety of Historically Accurate Fabric
Cowboy Action Shooters (S.A.S.S. and others) and those interested in late 1800~ early 1800's Western Clothing, Check out our Historic Cowboy Clothing pages.
TO ORDER FROM OUR STORE CLICK HERE!
Half-Button Front Day Dress

This dress features princess lines for a great fit. It buttons about half way down the front and is collarless. Tapered sleeves end in little cuffs. The skirt is full and has a fairly deep bottom ruffle. It is lovely in small prints or solids. There is a tie back for fitting adjustment. (shown here with apron available on our Bonnets, Aprons & Pockets page. More pictures in the frames below show the front and back details of the dress.

To order Girls Sizes of this dress go to GIRLS CLOTHING.
WELCOME TO OUR ESTABLISHMENT
Enter our Store using one of the 3 choices below:
| | | |
| --- | --- | --- |
| NEW CUSTOMER? | RETURNING CUSTOMER? | Prefer to Just Enter & |